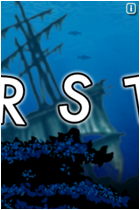 Swim through the ocean and select a letter to practice.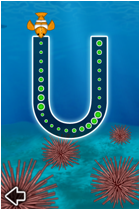 A friendly fish shows the starting point.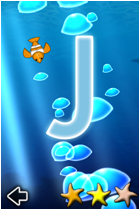 Draw letters correctly to earn starfish.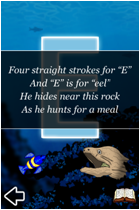 The fourth starfish unlocks a poem for each letter.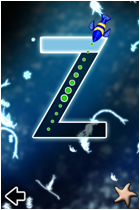 Animated backdrops reinforce the letters.
Features
Engaging practice for letter writing.
Teaches the proper stroke order and direction for each letter.
Reinforces accurate drawing, not random scribbling.
Designed by parents and educators.
Includes all 26 capital letters.
Perfect for Kindergarten and pre-K.
Tracks your child's progress between sessions.
Serves as an interactive "ABC" book for younger kids.
Fully narrated with a relaxing soundtrack.

Like Letter Writer Oceans? Try our new follow-up game, Letter Writer Space, which covers lower case letters, and does for astronomy and the space program what Oceans does for oceanography.
For comments, suggestions, and support requests, please use our support & suggestion form.
Gameplay Video